Heir to a tradition of artistry and excellence in fine jewelry, hallmarks of Kitsinian Jewelers, Vanna K designs with an aura of energy that interacts with the mind and body and resonates with her admirer.
Though jewelry design has been the family business for three generations, Papa never meant for his little girl to follow in his footsteps. "For you…great things" he often said as young Vanna would peer over his shoulder at the platinum wonders unfolding under his pencil.
Papa got his way – or so he thought. While Vanna dutifully fulfilled his ambitions by excelling as a multi-lingual scholastic star, for Vanna, none of it extinguished her fierce, unremitting passion to sketch, imagine, and bring to life sculpted precious metal in ways never before seen or worn.
| | |
| --- | --- |
| Today, the next generation of bridal and fashion design has arrived. Led by a member of the very age group her product will serve, someone entirely in sync with their sensibilities, taste, and shared vision of timeless beauty. | |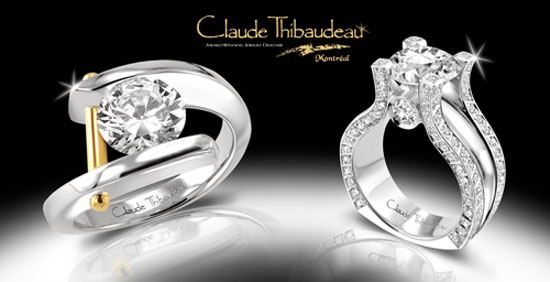 Claude Thibaudeau has a rich history of award-winning jewelry design back to 1872, the year his grandfather, Ulric, opened the doors of their family business in Montreal. Over the years, Claude Thibaudeau has created thousands of exquisite pieces.
Creation Thibaudeau is well known for exclusive collections such as Pure Perfection, La Cathdrale and Claude's famous patented concept The Inseparable. Claude Thibaudeau is dedicated to creating the finest quality of Platinum and 18KT engagement rings.

Vatche has always had an overwhelming passion for design since the early age of 14 as he was captivated by a master jeweler working his unique and timeless skills combining fire and precious metals.  This particular time unbeknownst to Vatche would soon become his life's work.Shortly thereafter, he had taken an apprenticeship to that very same master jeweler as he began learning every technique in jewelry fabrication; from the cutting of rough diamonds, the forming of precious metals into unique works of art and exquisite finishing which has become the Vatche namesake.By the age of 18 he had already attained years of experience in the fine art of jewelry manufacturing and design as he was then hired by one of the world's most prestigious jewelry manufacturers where he dedicated the next 2 years of his life perfecting his designing skills.By 1988 Vatche established the Eclipse Jewelry Corporation, which was created with visions that reflected his passions and philosophies of how jewelry should be manufactured as timeless classics to be adored from generation to generation.Today, Vatche has become a much respected designer in the jewelry industry. His entire staff of jewelers are personally interviewed and trained by Vatche himself to assure his customers the very finest product attainable in the jewelry which has become known as the "Vatche" standard.Whether he is designing a one of a kind masterpiece or creating a new addition to his already expansive collection, you can find the heart and soul of Vatche's passion in every piece of jewelry he manufactures.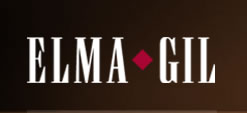 Since our inception as a jewelry company twenty one years ago, we have been in the forefront of bridal and fashion jewelry crafting. Always adhering to the highest standards of diamond and gem grading, metalsmithing and precision workmanship, always creating stunning collections that have placed us above the rest. Our owners' combined fifty two years of jewelry making experience has resulted in the creation of technically challenging designs, and the development of advanced and proprietary shapes of diamonds used in our jewelry. Our accomplishments have continuously allowed us to stay one step ahead of the competition. Setting fashion trends, winning design awards and producing innovative and alluring jewelry, have won us recognition the world over.
Employing state-of-the-art diamond cutting, casting and setting techniques, coupled with meticulous craftsmanship and a six-stage quality control process, have earned us the reputation as America's premier jewelry manufacturer. With expert precision, we set only diamonds and colored stones which are cut to perfect proportions, all carefully matched for exact shape, color and clarity. At Elma * Gil, perfection is an obsession.
By specializing in diamonds and colored gemstones that are calibrated to 1/100th of a millimeter, cut to perfect proportions, and set in eighteen karat gold or platinum, we have mastered the art of precision. By designing contemporary, sophisticated and incredibly brilliant jewelry, we have managed to evoke the emotions in every woman's heart.
Unsurpassed in quality, unparalleled in original designs and customer satisfaction, our jewelry is intended for the most discriminating individuals

LASHBROOK DESIGNS IS THE JEWELRY INDUSTRY'S PREMIER SUPPLIER OF ALTERNATIVE METAL WEDDING BANDS. OUR UNPARALLELED LIFETIME GUARANTEE AND INSURANCE PROGRAM, COMBINED WITH OUR SHIPPING GUARANTEE, MAKE SUPPLYING YOUR CUSTOMERS WITH RINGS BY LASHBROOK DESIGNS A GREAT CHOICE.

Since its creation in 1958 in Genève, by Mr. Muller (Muller and Co.)MULCO quickly became a prestigious brand that stood head to head with other competitive Swiss watches. With its sophisticated designs and impeccable quality, MULCO superseded the expectations of the demanding European, American and Latin American markets.
MULCO maintained its rank in the market until it was bought by one of its competitors in 1973. The following three decades the brand remained a sleeping giant only to be reawakened in 2006 by a visionary group of entrepreneurs.
Never forgotten by its followers for its impressive lines and distinguished quality, MULCO stood the test of time, mesmerizing customers once more with the brand's new look. MULCO Watches, Inc. gathered a dynamic group of fashion designers, watch technicians and specialist, so together, they created the best timepiece one could ever wear; a fashionable yet unique collection of bold new models with playful vibrant colors, original textures and solid materials. Most importantly, the new MULCO inherited the classic seal of quality that people have come to expect from the brand. MuLco is now committed to continue this legacy by constantly develop sophisticated and fashionable the watches; altogether creating the best timepiece you can wear … MULCO forever designing time.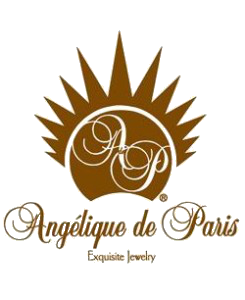 As creative director and designer for her namesake collection, Angélique Knafo believes that "A woman who doesn't wear jewelry misses an opportunity to express the many facets of herself".
Meet Angélique – A modern-day Renaissance woman with a wealth of skills, depth of knowledge and accomplishments in a myriad of fields. Since a very young age, Angélique was enamored of all things artistic: the fine arts, literature, textiles, opera, architecture and classical music. During her thirteen years living in Paris, she amassed, with insatiable enthusiasm, undergraduate and advanced graduate degrees specializing in Art History, Business, Photography, Gemology, French Cuisine, Japanese language, an MBA and more. Concomitant with her studies she was a successful art dealer specializing in 19th and 20th century masterworks.
Her artistic background, world travels and aesthetic instinct make her a natural in creating sensual, feminine and wearable works of art.
With an eye for design and her exotic Moroccan origins, Angélique delights in creating a bejeweled journey of the senses with her creations. All have the common desire to adorn and embellish.
Frost yourself with the most captivating and beautifying jewels available!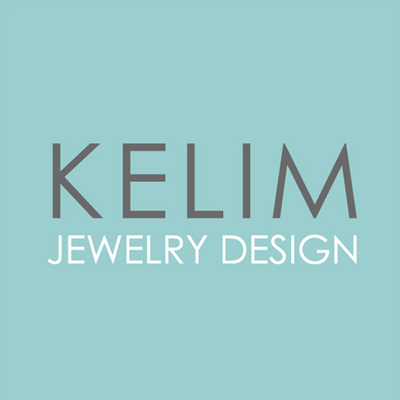 MERAL SARTEKIN was born in 1960 in Akhisar, a rural village in Turkey. The free spirited, independent young woman left her country to study abroad in Zurich, Switzerland where she married Halil and gave birth to their daughter.
In 1992 the couple founded Kelim, a boutique specializing in handmade goods from their native Turkey. Meral and Halil began designing jewelry inspired by the beautiful patterns in, the traditional Turkish carpets and the natural beauty of their adopted country, Switzerland.
After the success of their first wholesale trade show, the couple focused solely on designing and producing the Kelim Jewelry Collection. Together with their nephew, Gultekin, they established our atelier in Istanbul, where a team of highly trained craftsmen bring each design to life.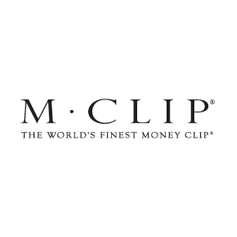 M-Clip started over 10 years ago in Atlanta, GA with our founder realizing there were no premium quality money clips on the market that (1) held an adequate amount of content (credit cards and cash) and (2) were made with quality materials that would not lose their grip strength over a short period of time. He designed the new sliding lever function into the clip and manufactured them from the highest quality materials available, had it patented and began selling the product to local jewelers, individuals and golf resorts. Pretty soon, it became obvious a better mouse trap had arrived and the M-Clip has since grown to become recognized by most as the best designed, highest quality money clip available.

Michael and Molly met through their common interest in glass. Michael graduated from UC Berkeley where he studied glass art in the 1970's with Marvin Lipofsky, Dale Chihuly and Richard Marquis during the early days of the glass studio movement. He started his first glass studio in 1973. Molly also graduated from UC Berkeley and her hot glass experience began at Pilchuck Glass School in 1977 where Dale Chihuly was her first glass instructor. She went on to study at Orrefors Glasskolan in Sweden. By 1980, Michael and Molly crossed paths in the glass world and Cohn-Stone Studios was established. Both artists create their individually designed and sculpted or blown glass art pieces and together they create and produce the Cohn-Stone Studios lines of glass art.
Since 1978 Eichhorn has provided the finest colored gemstones for our discriminating customers. We have an eye for beautiful stones that sing and dance. Our attention to detail, quality and beauty is demonstrated in the finished jewelry and loose stones we love. Each stone is hand selected for its uniqueness and beauty. Every piece of jewelry is designed and created around the stone. This is our way to ensure the finished piece will enhance the natural beauty of the gem. Our attention to customer service has remained the same for more than 25 years. You can expect personal attention and a knowledgeable staff to assist with all your colored stone needs. Please ask us about trunk shows, in store training, photography or just about anything to do with our product and services.